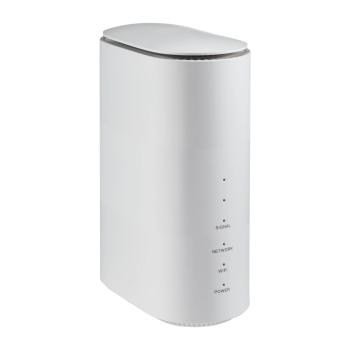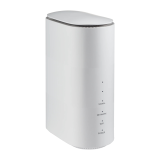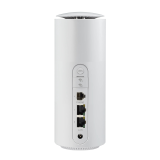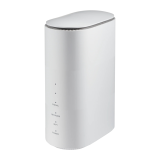 ZTE MC8010CA 5G Turbo Hub
The ZTE MC8010CA is an indoor turbo hub used to boost connectivity and Wi-Fi access. It can connect up to 30 devices such as smartphones, laptops and tablets simultaneously. It uses reliable, fast 5G speeds with low latency and it's easy to install.
Box Includes:
Device
Alternating current (AC) adapter.
Documentation.
*Please note box contents are subject to change without notice at the manufacturers discretion.
Feature Highlights:
Integrated 5G to 3G multi-mode support
360-degree dual-band Wi-Fi coverage area).
Qualcomm SDX55+QCA6391 Processor.
4Gbit NAND + 4Gbit LPDDR4X.
Connects up to 30 devices via Wi-Fi.
RJ45 GE port (x 2), RJ11 (x 1).
WPA and WPA2 Wi-Fi security, VPN, DMZ, and IP filtering.
Enjoy fast and stable internet connectivity with the latest 5G and Wi-Fi 6 technology.
Real-time network signal allows you to choose the best location and the app guided configuration takes care of the rest.
This device utilizes a Nano SIM Card.
No associated products found with this device/accessory.
Specifications have not been added yet.